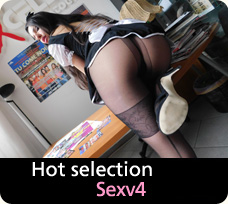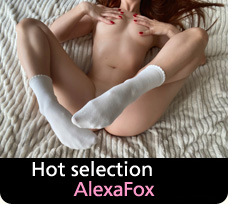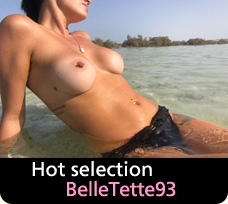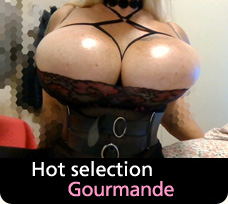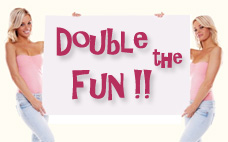 Su
NinaDollx
scritto da
giul***
:
Spettacolare ragazza che in tutto quel che realizza ci mette oltre al corpo, la mente ed il cuore rendendo unico ogni momento che mi dedica. A presto
Su
Carletta20anni
scritto da
Luca***
:
Ragazza molto bella e sensuale.Ti coinvolge veramente tanto nel suo show e si vede che le piace anche a lei!!!
Su
LE PADRONE
scritto da
Peg***
:
Le padrone perfette per schiavi ubbidienti. Profonda conoscenza del bdsm con una sensualitā dominante e travolgente. Finalmente un'esperienza che ti lascia qualcosa dentro.




Terms | Privacy | US-2257


VioletaSantos

I'm a switch girl who's willing to worship and obey my Master or be your Mistress if you prefer, I'm extremely open to new things and more than willing to try everything at least once. I like dirty games, role plays and new things, only request me
I like so much Masters, sissy, cuckolds and all crazy people that like experiment new things in sex, wax candles over all my body make me so horny.
Mistress, Slave, Anal, play, Squirt, DP, Deep Troath, suck, gag, spit, Squirt, ATM.
Registered by
25/02/2020
Category
Women
Location
Colombia
Languages
English, espaņol
Skype
live:.cid.499294e1c68b9ff9


Attention! To make sure you add the right contact to this camgirl (and not a fake) CLICK ON the above link, or on Skype right-click on the name of the girl and make sure that the 'Skype Name' is the one shown here. We'll not be responsible for any problems if you don't follow these instructions.
* By registering in the Client Area you can take advantage of offers reserved, bonus contents, a rechargeable credit to pay for different camgirl, the possibility to transfer small amounts and leave reviews.
Registration is anonymous and requires only to give a valid email address.
Purchasing you agree to the terms of the site
If you contact me, tell me that you found me on MondoCamGirls